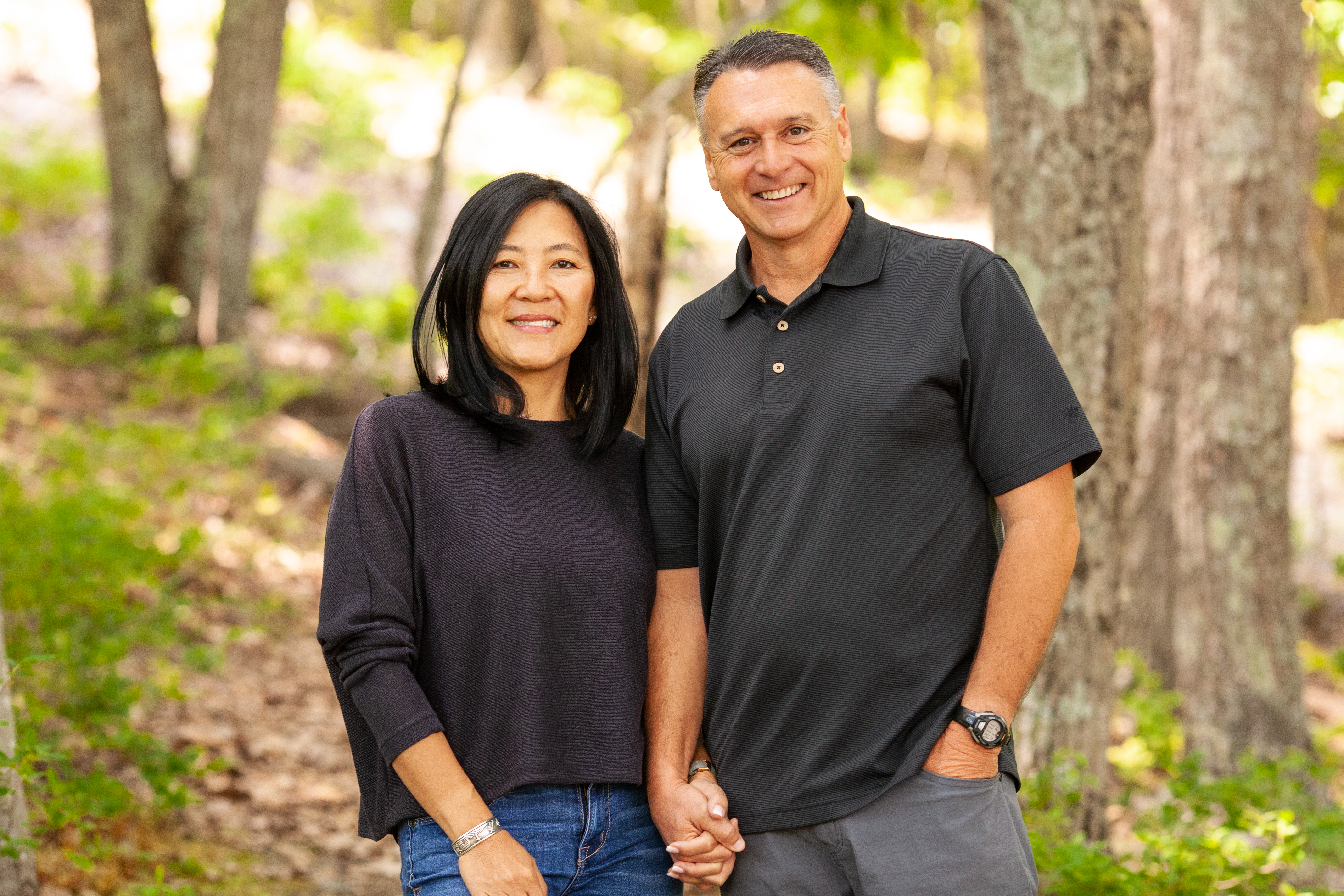 Welcome! We look forward to getting to know you!
Let me share with you a little bit of our story and background. I grew up as a missionary kid in the Congo (formerly Zaire). That's where I started preaching and seeing God do the miraculous. Sarah grew up in Colorado as a pastor's kid. We met at Vanguard University (formerly Southern California College). I graduated in 1992 and Sarah graduated a year later. We were married in 1994 on a beautiful spring day in Colorado.
After serving as youth pastors in Virginia for two years, we took a one year journey around the world. We saw the Lord do some incredible miracles, and we really took note of the grace on our lives for cross-cultural ministry. So in 1998, while living in Colorado, we started Healing to the Nations. For the next seven years, we crisscrossed the globe, preaching and teaching where the Lord opened doors. During that time, we also served in leadership and on staff at various ministries and churches in Colorado and in North Carolina.
In 2004, the Lord supernaturally led us to the Tampa Bay area to start Freedom Church. It is a multi-racial, multi-ethnic and multi-cultural church. We love worship, preaching and teaching, discipleship, and the move of the Holy Spirit. And we love the nations!
In 2017, we started Freedom Bible College to help people increase their Biblical knowledge and be more thoroughly equipped for life and ministry. Pastoring Freedom Church, spearheading Freedom Bible College, and bringing Healing to the Nations has been very fulfilling and has given us a deep sense of purpose.
Sarah and I have been married twenty-nine years and the Lord has blessed us with four amazing kids. We love being with them and encouraging them in their pursuits. Sarah has homeschooled all of our kids and has an incredible capacity to get things done. In addition to her undergraduate degree in psychology, she also has her masters in counseling (from Regent University). I am continually amazed at her wisdom and insight into parenting, as well as ministry. Since I'm talking about education, I guess I should mention that my degree is in Theology.
Sarah and I enjoy being outdoors and being active. We like running together to stay fit. I'm trying to get her to participate with me in a triathlon, but she has yet to consent
. We both enjoy being with friends and talking over a cup of coffee. Years ago, I started roasting my own coffee. That's how much I like coffee. Or maybe I roast coffee because I like the fellowship
.
Most of all, we love the Lord with all our hearts. We are so grateful for eternal salvation through Christ and that we can have a personal relationship with Jesus. We just want to know Him and serve Him until He takes us home.
Eric & Sarah
Here's a picture of our family – Ryder, Skylar, Ericson, & Ciera (pictured from left to right)